italian brand specialized in designer wooden chairs mattiazzi is on show at salone del mobile in milan with its new product created in collaboration with french designer inga sempé. designboom dropped by to see the new 'bienvenue' collection and say hi to the designer.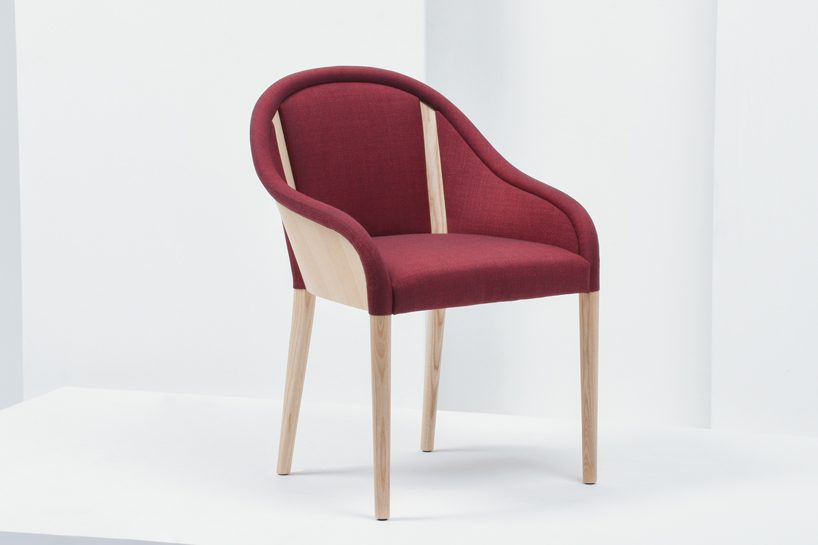 bienvenue in natural ash and red
all images courtesy of mattiazzi unless stated otherwise
'the idea behind the bienvenue is cushioning, which instead of resting on the chair is actually part of the structure,' explains sempé. with this in mind, the wooden structure is made up of a multi-ply frame supported by solid ash legs. the back legs are built into the frame, from the base to the top.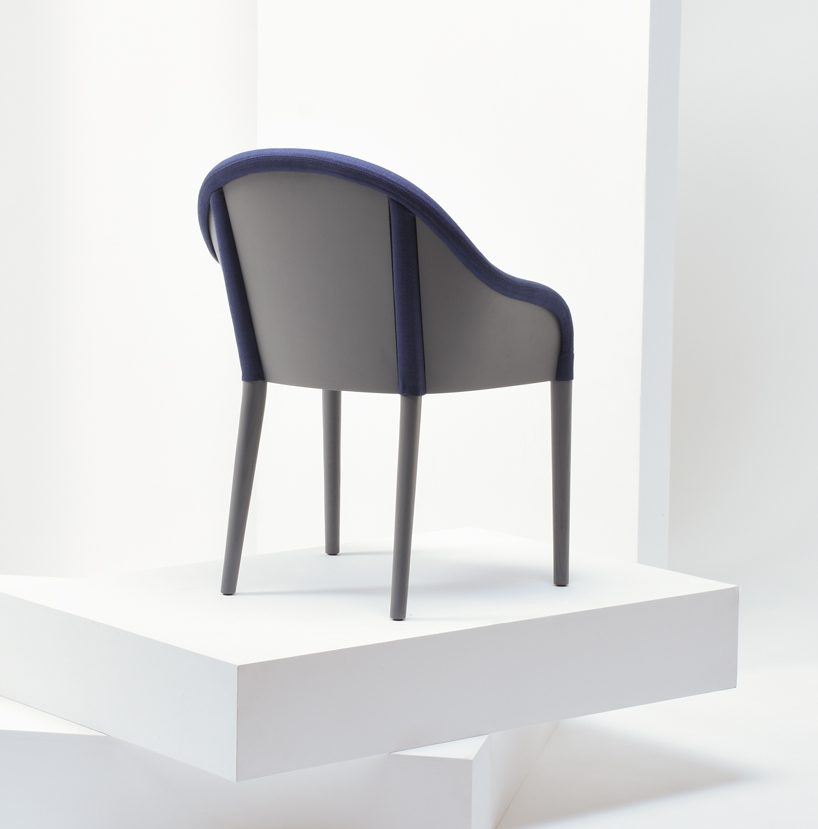 bienvenue in natural ash and red
the technique makes the cushioning part of the structure — the material is milled parallel to the uprights. the fabric and the wooden structure are 'intertwined' creating lines which look like the continuation of the legs. the corolla of the frame is covered with a foam cylinder providing support for the back and another elegant line of the seam.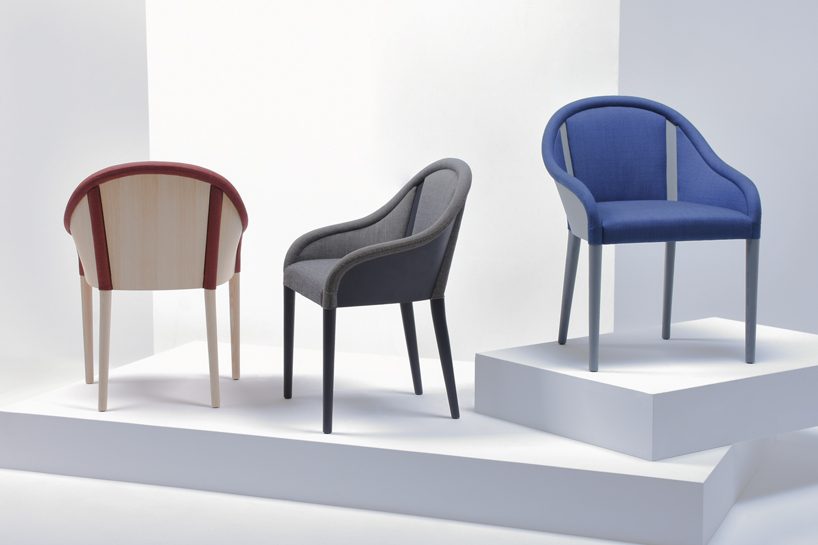 mattiazzi offers bienvenue in three colors of wood – natural, grey and black. the padding can be made in one fabric or divided into several distinct parts: the corolla, the seat and the backrest.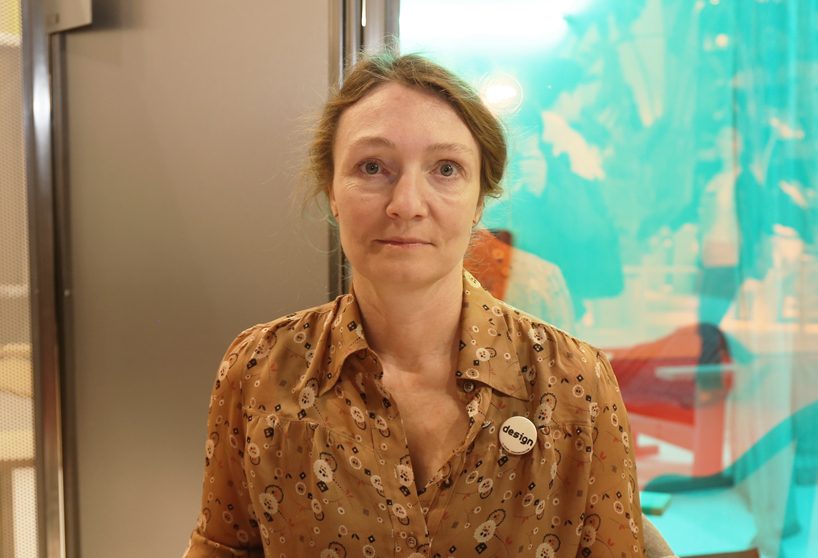 inga sempé at salone del mobile
image © designboom 
Source : https://www.designboom.com/design/inga-sempe-bienvenue-chair-mattiazzi-04-20-2018/