IR: I had the work I was making with my own hands, that museums collected. And then I also had a company called Small Wonders, where we designed jewelry and mass-produced it.
Some people feel fashion is frivolous, but if you really tap into society, and can have a feeling of where as a society we want to go, fashion is a way to express that–and I was always looking at technology to get there. I would think to myself, how can I use that technology in the metalwork I was making? I would always hit the streets and find the manufacturers who could manufacture the idea I had in my head.
Once, I wanted to make these bracelets that had negative space cut out of them in really intricate patterns. You couldn't cast metal that thin, though. So when photo-etching computer chips came out, I thought, with those, you could perforate the metal and punch out these shapes in intricate patterns.
I loved solving the problems differently each year.  Every season, I wasn't locked into manufacturing in any one method. I'd get the idea of where society was going, get the idea, and find the factory to bring that to life.
When my numbers were smaller, people were buying for 10 stores, I could knock on the door of various factories making products for other industries, and I could ask, "Could you fit me in and make 500 of these?" But as the orders got bigger, Neiman Marcus would order something for all of its stores. I realized  that I had to open my own factory, and commit to only cast metal or cut stones, and I found that very limiting creatively, because I'd have to commit to one technology or technique of manufacturing. Meanwhile, the phone was ringing off the hook from various companies, "Would you come in and design?" And I thought, wow, this is great, because I can learn all these different technologies and techniques [in the private sector].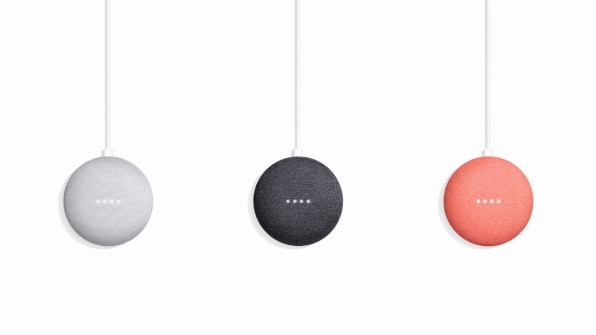 FC: You also transitioned to the corporate world pretty successfully. That's not a given for artists.
Source : https://www.fastcodesign.com/90168424/googles-ivy-ross-on-the-future-of-industrial-design